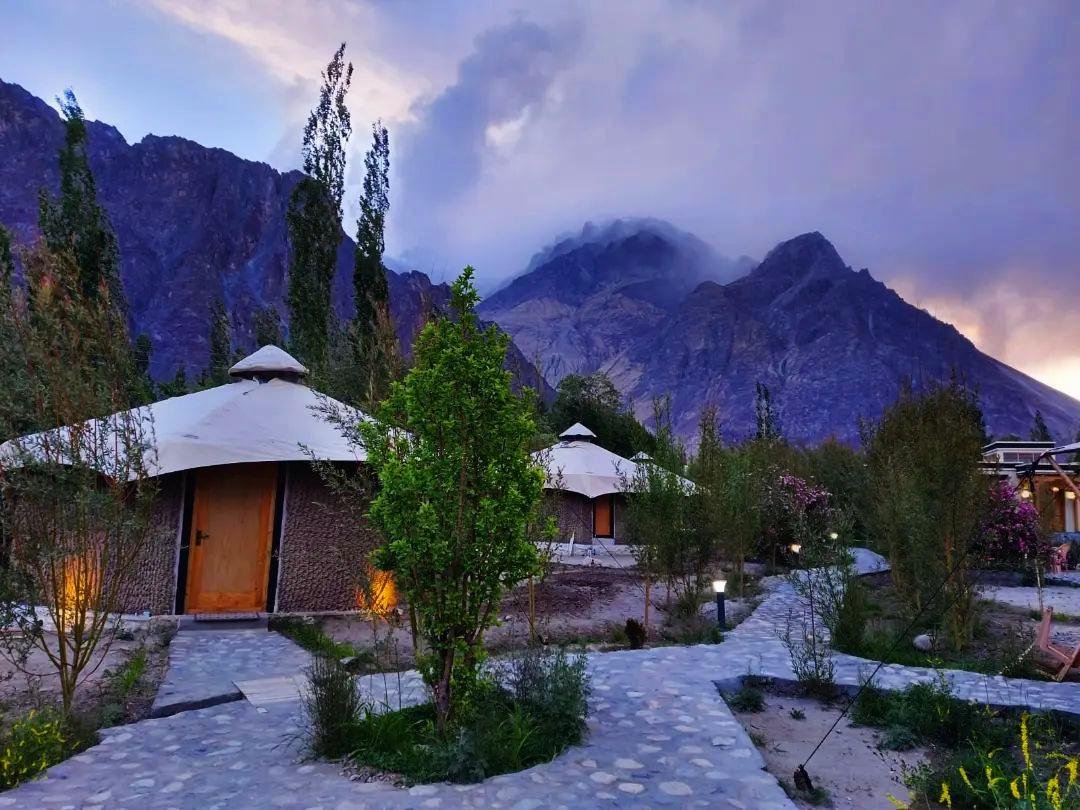 Nestled in the lap of the nature next to Hundar Sand Dunes stands Chalet Seabuckthorn Resort. The resort has 12 well decorated Mongolian Chalet's with modern amenities.

Started in 2020, with exclusive interiors and superior decor, the resort is a pleasant blend of tradition and contemporary charm.

Chalet Seabuckthorn provides a unique opportunity for you to immerse yourself in the lap of nature, complemented by our sincere attention to your every need. Be it your Honeymoon or family trip with Kids, we make sure that you make long lasting memories here.

Elegant surroundings, flawless services and best cuisines combined with the pristine beauty of the Korakaram mountains, makes it a perfect destination for a holiday or a business trip.